By Creator for Contra News (eng) on
Yet another 3D model update. All indantry represented below will replace existing versions without any changes in their characteristics.
China will have 2 flamethrowers. One of them will be available for flame general. He will have the same incendiary missile launcher. Another one will be seen in challenge mode only - China boss general will have it.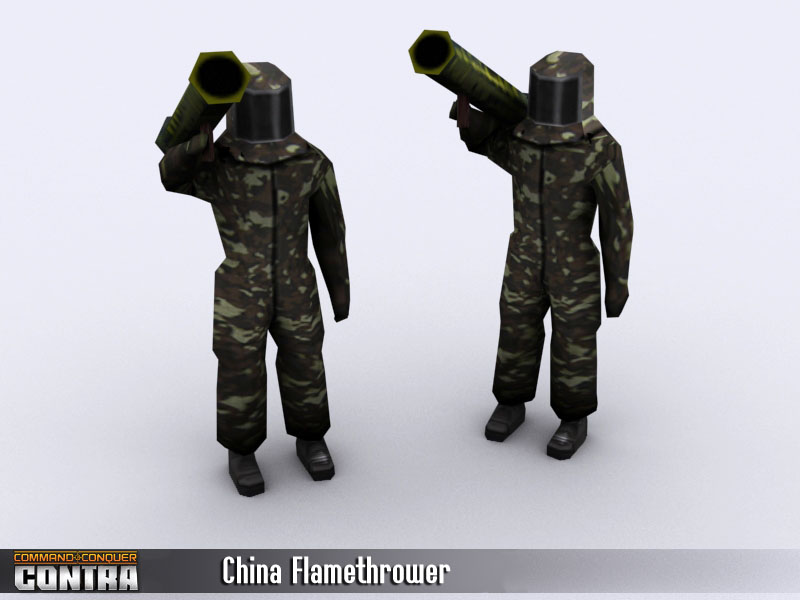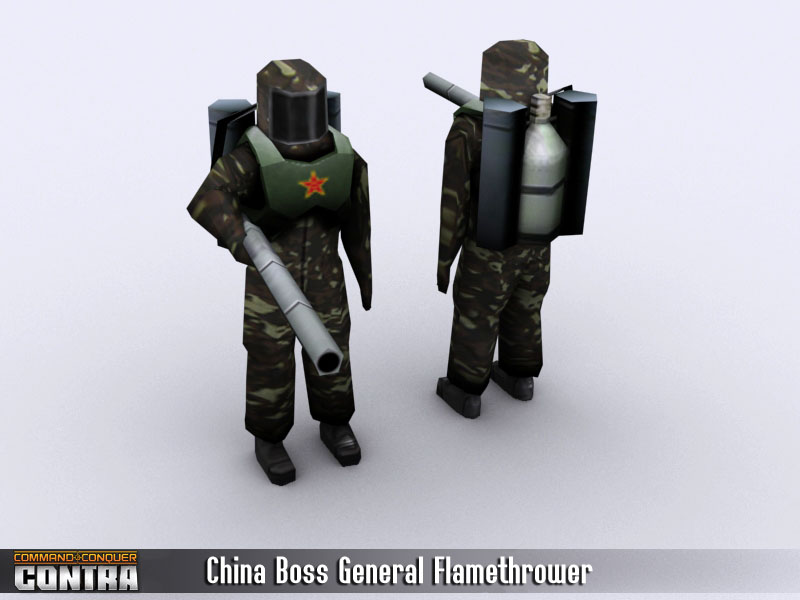 GLA Jarmen Kell will be updated too.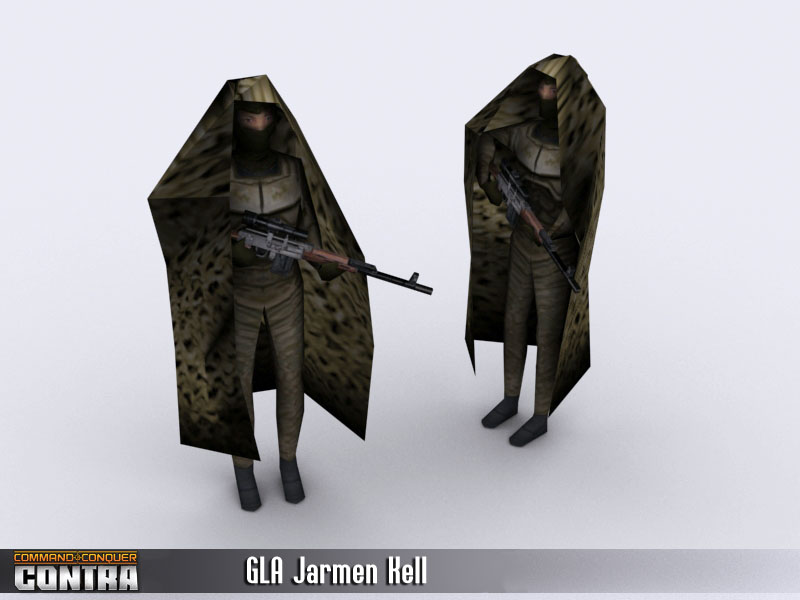 USA Laser defender will change his design slightly.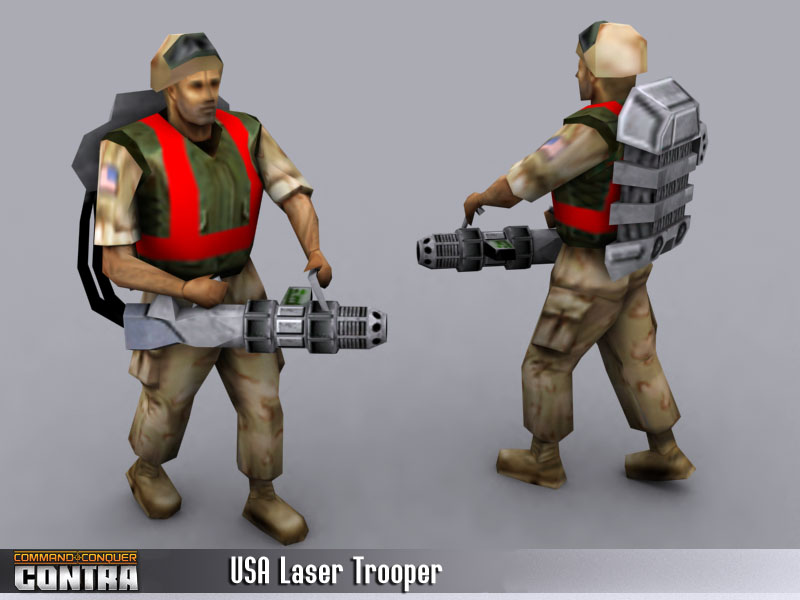 GLA Rebel, Hijacker and Saboteur will be shown in next update.