By Creator for Contra News (eng) on
Development news will be released each 2 weeks from now on. It is better to show less stuff, but more frequently. Our team continues to improve infantry models. 3 new soldiers are represented below.
China soldier armed with PF-98 ATGM launcher will replace existing ATGM operator.
Model and skin by Dcesarec.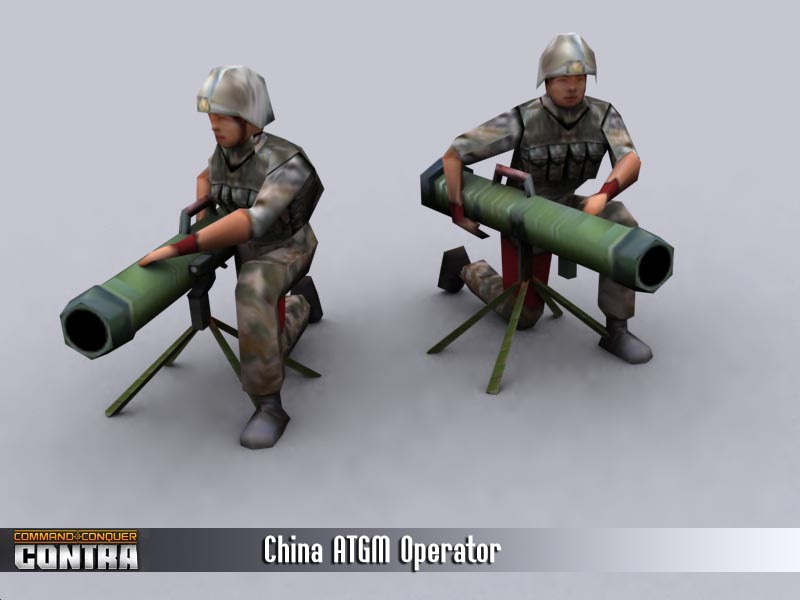 Terminator will replace Burton for Cyber general.
Model and skin by Kromatri.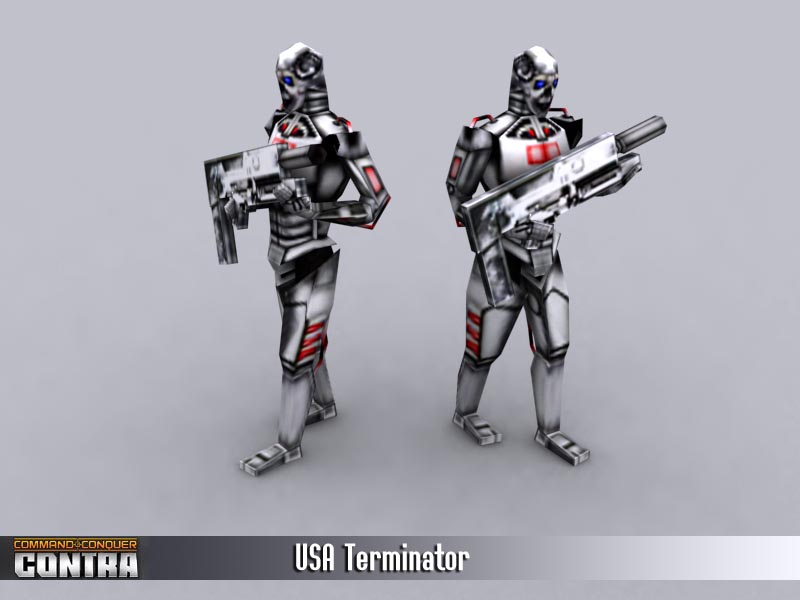 And the last model in this update is GLA toxin trooper.
Model and skin by Dcesarec.
We will show China flamethrower troopers, Jarmen Kell and new USA Laser Defender in next update.