Much work was directed to improve old models for the last few months. Our team worked hard to improve infantry as well as some other models. All renders represented in this update will replace old 3D models.
USA Cyborg Factory for Cybernetics general. Its internals are animated and the process of cyborg production can be seen through windows.
Model and skin by DCesarec.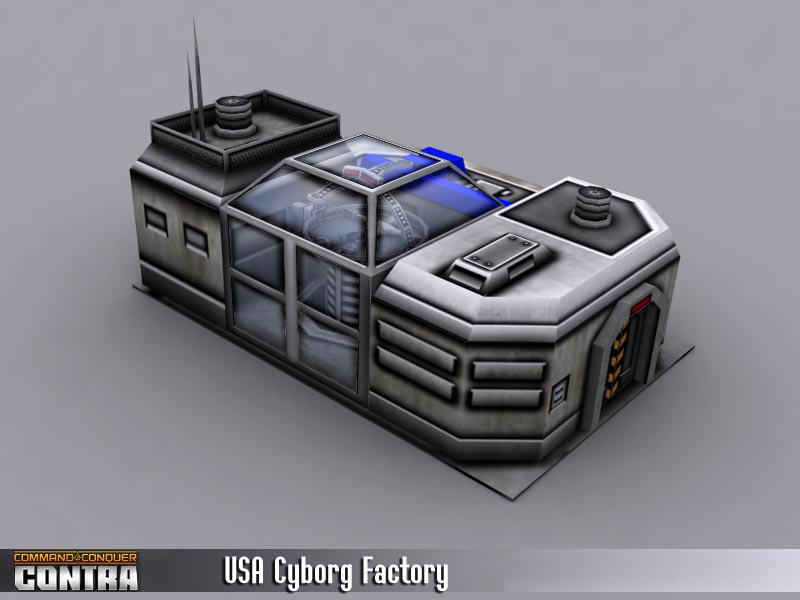 China Black Lotus:
Model and skin by DCesarec.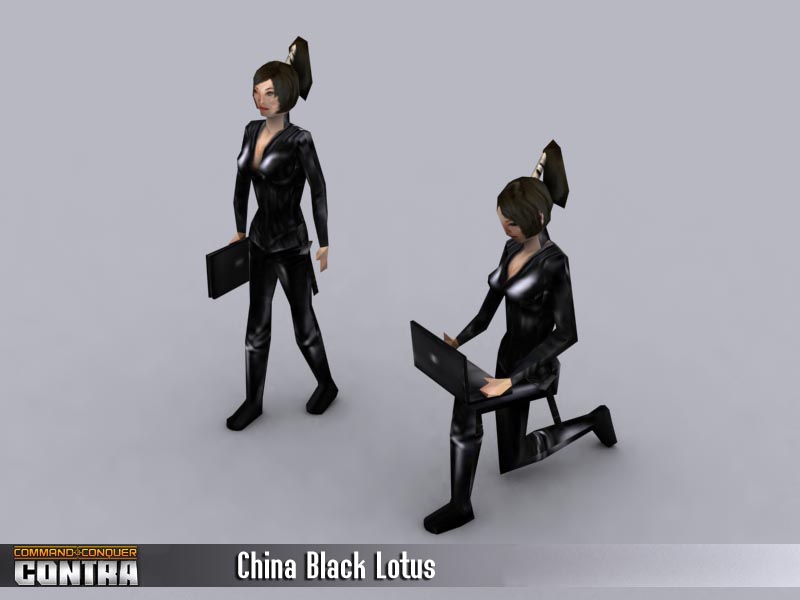 Regular China infantry:
Infantry model and skin by DCesarec.
Weapons by Creator and DCesarec.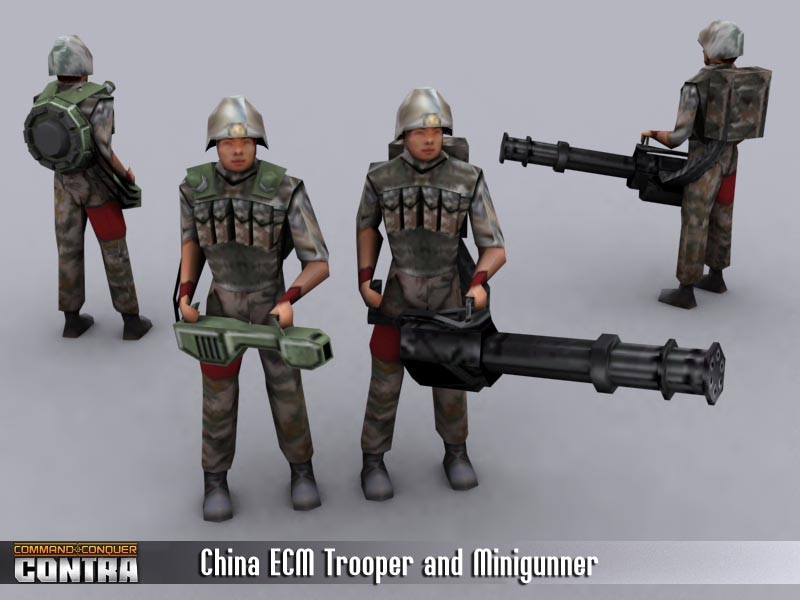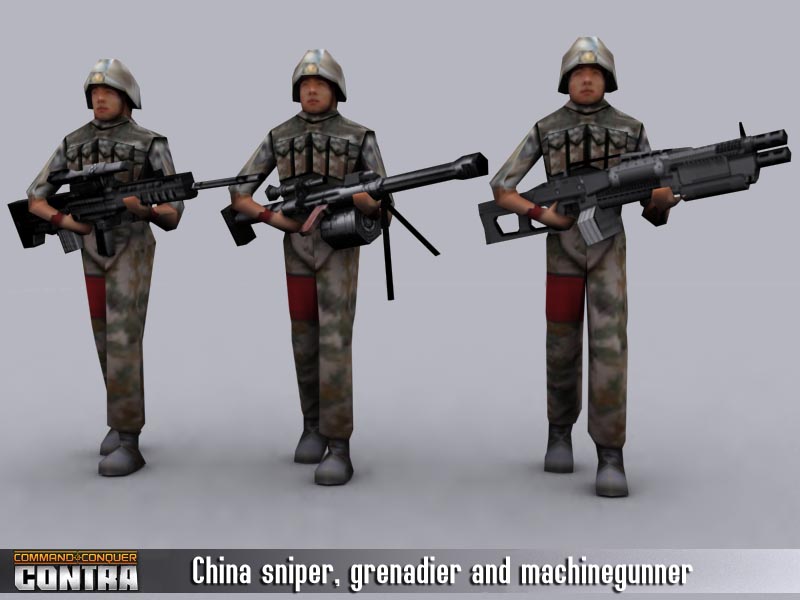 China Field engineer:
Model and skin by DCesarec.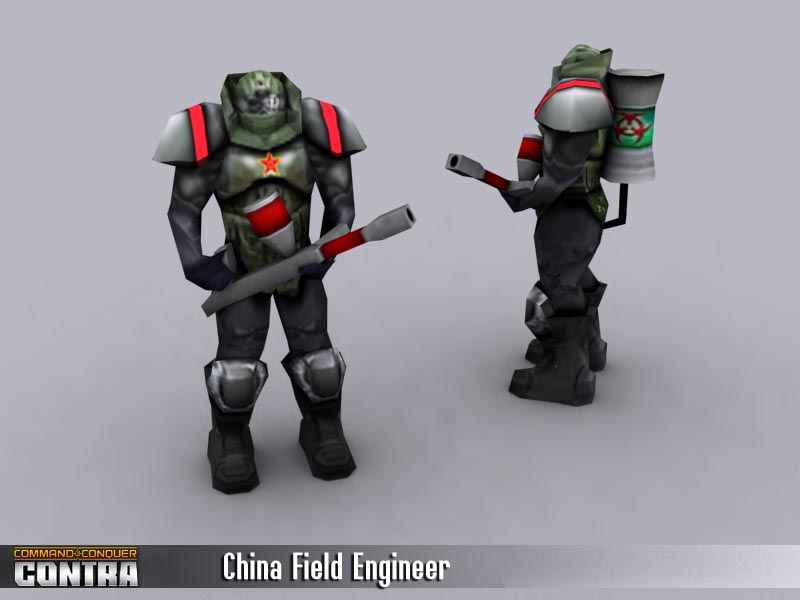 Tank general's Sniper Cannon.
Model by Creator.
Skin by Creator and EvGamer.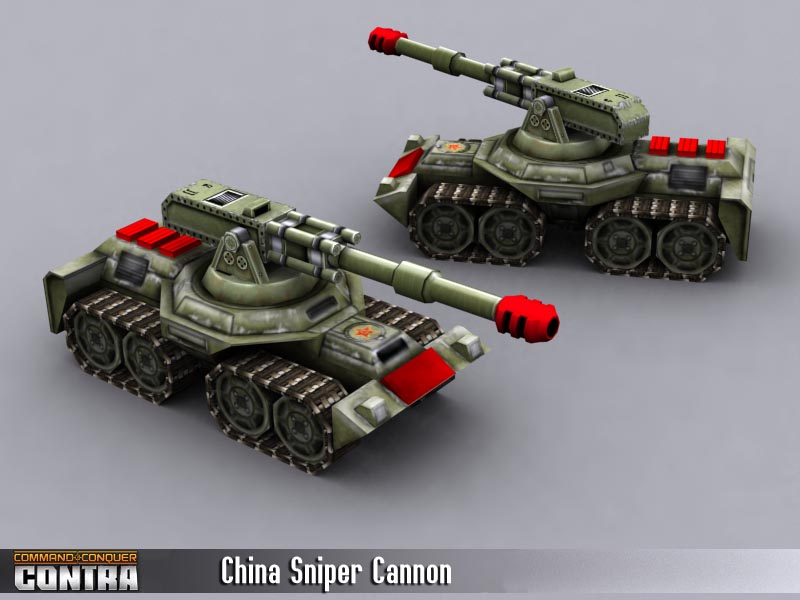 Maps:
Our team is working on new multiplayer maps and simgle player missions as well. A number of maps are ready and can be shown.
This map is with limited base building. Only barracks are available for construction. Players must spread forces around and capture neutral buildings to get reinforcements and hardpoints.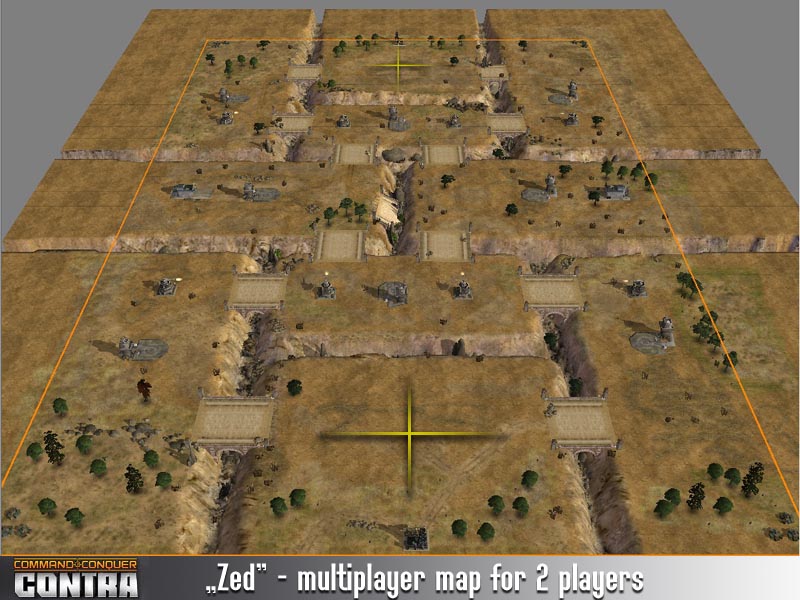 Asymmetric map with disbalanced start positions. Position in left upper corner is much better than others because of 2 supply docks and many capturable buildings around. This map is designed for another kind of gameplay: one player in good position must withstand 2 or 3 enemies. It is also possible for one beginner in good position to fight one experienced player.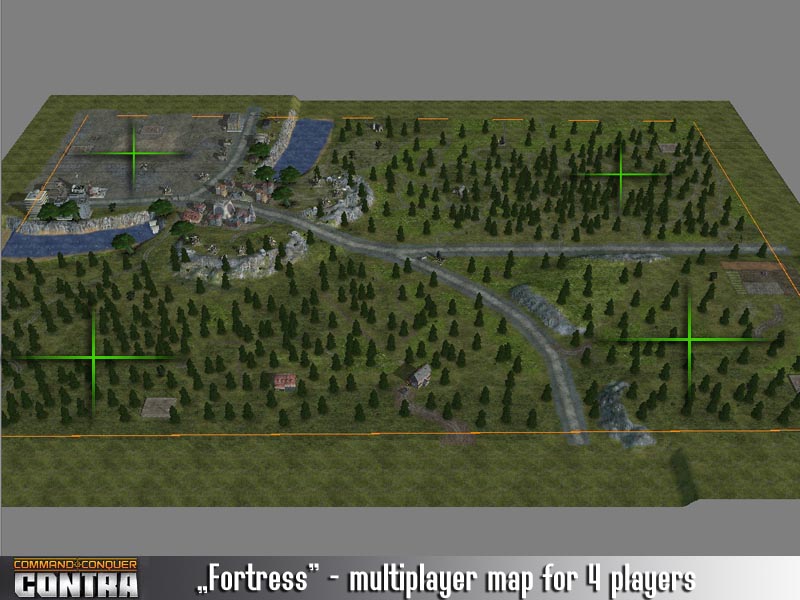 Yet another asymmetric map with disbalanced start positions. You can see that 2 corners are designed for allies and 2 others - for lone players. This map can be played with the same manner as previous one: skilled players versus beginners. A variant with 3 players is interesting too. One player is in position for allies (he has 2 supply docks) fights 2 players who start in lone positions.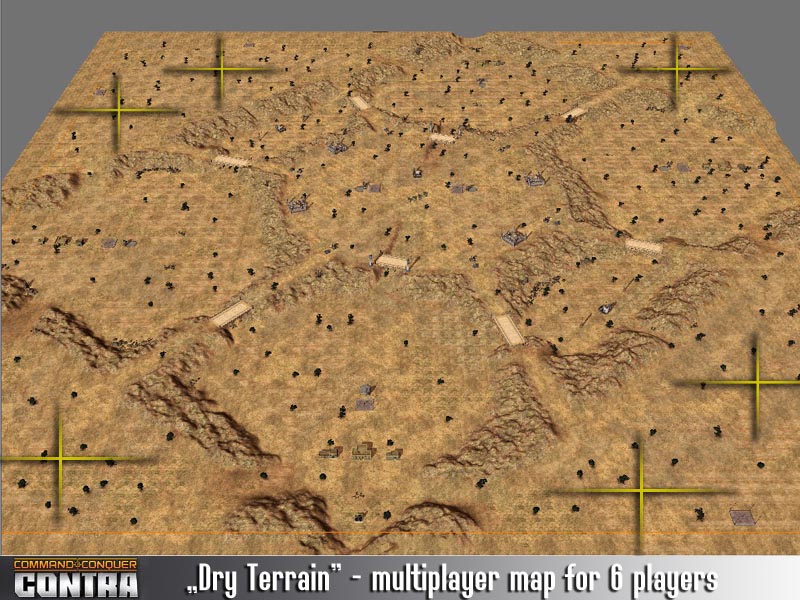 Other maps are more habitual. There are 2,3,4 and 5 players in equivalent positions.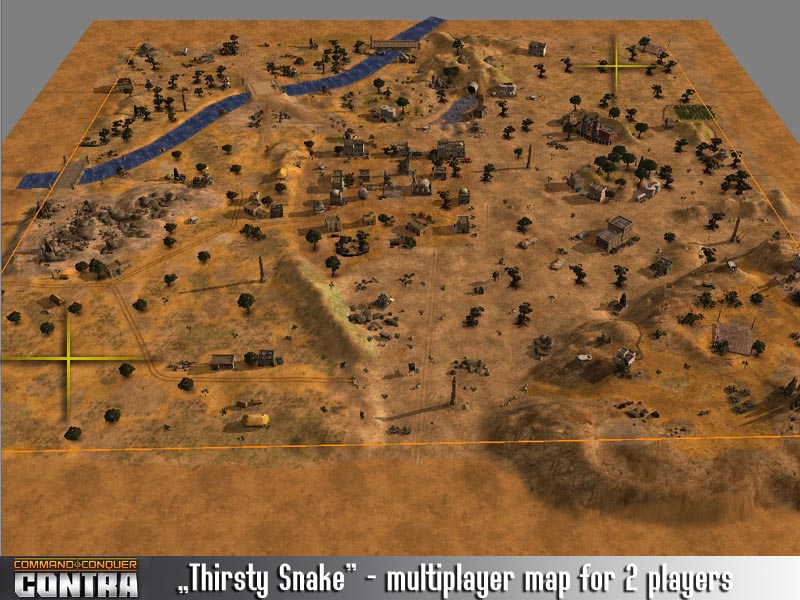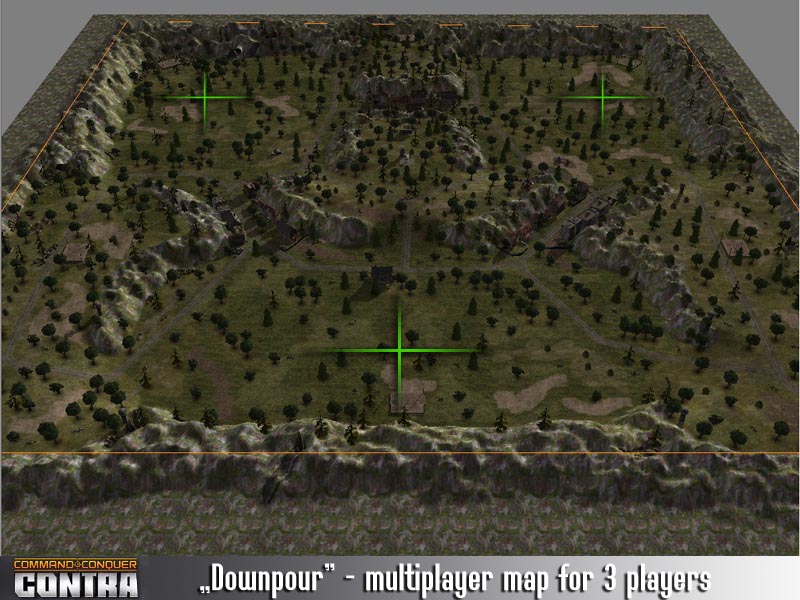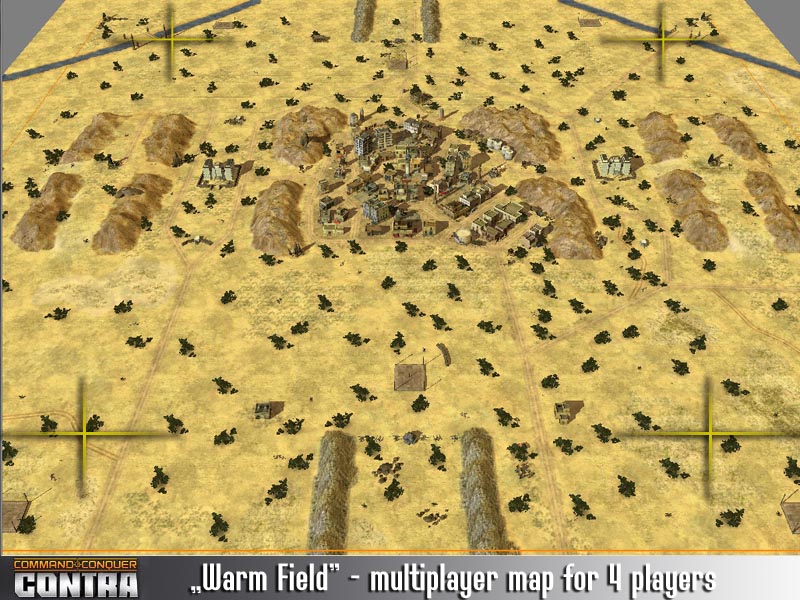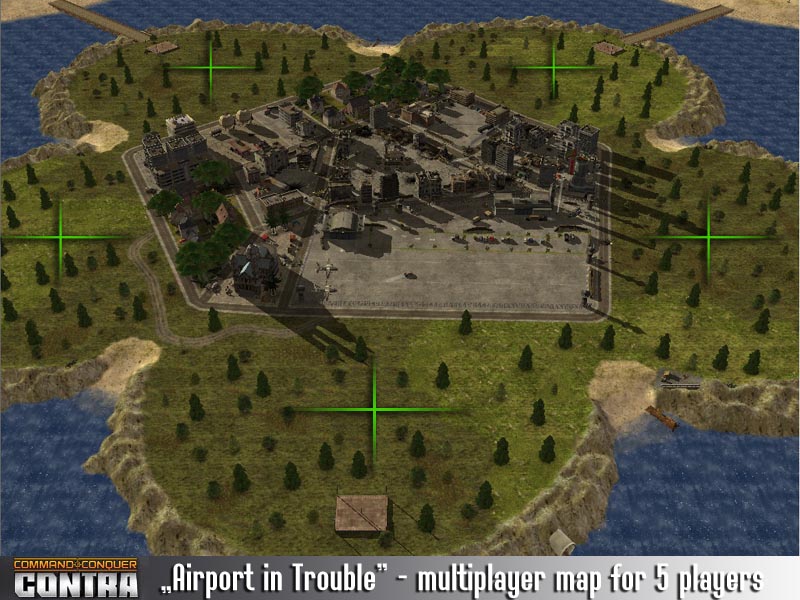 All maps by Predator_bg.